This year we've partnered with Buckner International for our annual charity event!
Buckner International is a nonprofit dedicated to transforming the lives of orphans, vulnerable children, families and senior adults in the United States and internationally. Founded in 1879 in Dallas, Texas, today Buckner serves people through a variety of programs designed to protect children and build strong families. These programs include foster care and adoption, family transition programs, community-based family preservation programs and retirement services for senior adults. Buckner also provides humanitarian aid and crisis relief to poverty-stricken children and families.
We will be hosting a shoe drive for their Shoes for Orphan Souls initiative. Buckner Shoes for Orphan Souls®, the largest humanitarian aid project of Buckner International, provides new shoes and socks to orphans and vulnerable children in the United States and throughout the world. Since 1999, Buckner Shoes has collected and distributed nearly 4 million pairs of new shoes, serving children in more than 80 countries. Thirty percent of the shoes benefit children living in the U.S.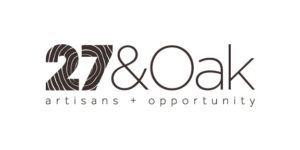 Buckner's 27&Oak will also be at SEE19 showcasing some truly amazing products. Through Family Hope Centers, Buckner professional social workers come alongside struggling families to equip and empower them to reach their goals and end cycles of poverty and abuse. But, there's a gap.  Many of the men and women are gifted artisans but have no way of accessing customers outside of their community, limiting their opportunity to earn enough to thrive.  27&Oak connects these artisans to people like you who want to make a difference with their purchases. When you buy a handmade item, you are providing critical income for a family.  You are helping with food and clothing.  You are providing the funds for educating a child. You are providing life-giving social services.
What to expect this year:
 This year, we will be putting together "kits" consisting of new shoes and hand written letters. The shoes will go directly to a child or adult in need, along with your hand written note. This is an amazing opportunity to directly impact the life of someone else. When we had a site visit to Buckner in August, they told us that a lot of times the children hold on to the letters for years!
You will get a raffle ticket for coming into the charity room and completing your kit. A winner will be drawn during the closing session for a prize!
27&Oak will also provide items hand made items from the families they partner with. You are not obligated to buy at all, but still come look because the craftsmanship is SUPER cool.
How can you help?
We already talked about putting together a kit to get your raffle ticket. But if you bring in your own pair of shoes to donate, you'll get an additional ticket! (1 per person)
If you're thinking of bringing a pair of shoes to donate, here's what you should keep in mind:
 
Shoes need to be new, not used.

They don't have to be name brand or expensive, but they do need to be new. These shoes will not only make the recipient feel cared for, but they will last them for a long time!! You'll learn more about this in the charity room.

Only open-toed shoes can be accepted.

Think "protection" and "longevity".

Sizes: school age to adult

Buckner is in need of ALL sizes of shoes, from children to adults!
If you have any questions about the charity or if you'd like to volunteer to help out, reach out to Ashley at ashley@sunsource.io.
Thank you!