Sick and tired of every ERP project turning into "IT vs. The Business"?
My guess is BIG YES! I've seen the same dynamic play out time and time again over my 20+ years in the ERP project space. It can happen during projects as well as beyond and between projects, too!
Here are some of the big issues with the "them vs. us" dynamic:
Projects don't meet business requirements and expectations.
End user support is not accurate or timely.
IT can't be a partner because they're too busy being a constant helpdesk.
IT doesn't understand us (business) AND Business doesn't understand us (IT).
Finger pointing and blame game is alive and un-well.
Inefficient processes become the "norm".
There are way too many workarounds.
And that's just to name a FEW. I'm guessing you can add your own to this, am I right?
So how do you fix this long-standing problem for good? What can bring IT and The Business together to form a sustainable, efficient, strong partnership that actually WORKS?
I'm Ginger Luttrell (hey! glad you're here!) and I have over 2 decades of experience dealing with these exact challenges. I've put this Masterclass together to address these challenges (and more!)
The root of this long-standing IT vs. Business problem.
What I've learned is that everyone wants this problem solved, people on the Business side and on the IT side. If that's so, why isn't it solved? Understanding why is half the battle to creating a path to solving the problem. We will be digging into this first.
2 words that tell you exactly why business engagement falls apart after a project ends.
This is predictable. If something is predictable, isn't it solvable? I will share insights designed to help you begin your journey to solving this problem.
4 actions you must take to start solving this IT vs. Business relationship problem.
These 4 actions will begin to lay the foundation for an IT to Business partnership in solving this problem. I will clearly lay out these 4 actions.
The key to sustaining your solution.
Have you ever experienced a situation where you solved the problem and you were like, "Yea! I did it, I solved the problem," only to discover that the problem returned? I have in my battle with ants, LOL! There's a reason for this "phenomenon!"
The good news about these problems: you're not alone!
Join me and others in your situation to learn how to tackle these challenges! I look forward to meeting you.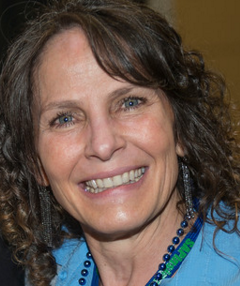 Taught By Ginger Luttrell
I am an ERP Project expert with over 2 decades of experience working with these exact challenges. I've even built an award-winning framework designed to solve this problem for good!
My passion and work has been in solving problems in the Business/IT relationship and creating value between and beyond projects.
I'm also an author, public speaker, passionate lifelong learner and lover of all things ERP.
Connect with me on LinkedIn! See you soon!