Join the only community dedicated to Super User Leaders!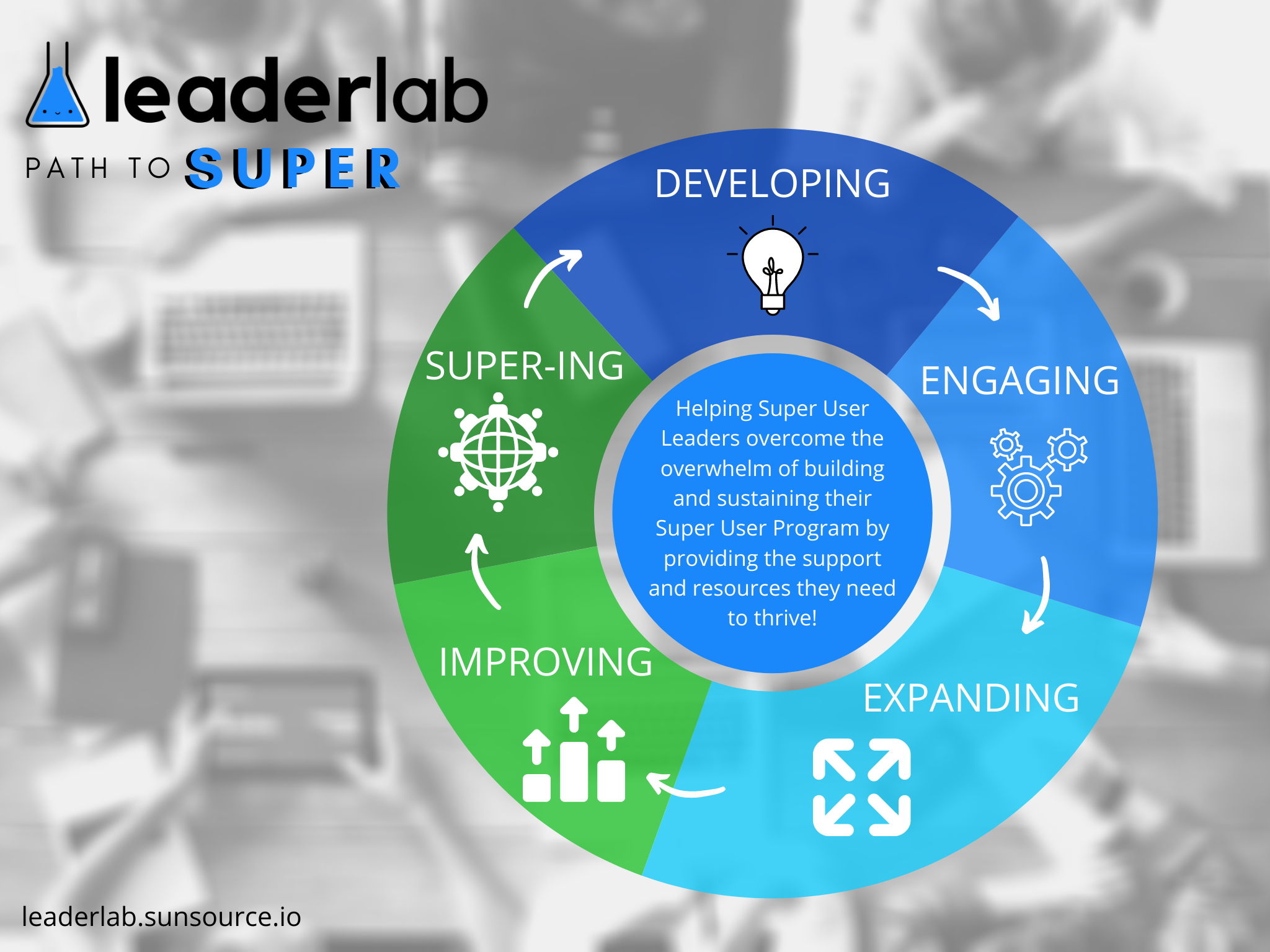 The leaderlab is a membership exclusively for Super User Leaders and those who are wanting to build a high-value, sustainable Super User Network (SUN).  Whether you're just starting to look into SUNs or you're a seasoned Super User Leader, you're in good company in the leaderlab! We help Super User Leaders take their SUN from "by default" to "by design".
In the leaderlab, you will not only benefit from monthly themed content, but you'll be able to network with other Super User Leaders at every stage of the SUN journey. Ever wish there was someone who has "been there, done that"? Or maybe you're not looking for guidance, but you want to connect with others and share your experiences. The leaderlab is the place for you!
The leaderlab was created and is lead by award winning Super User Network expert, Ginger Luttrell. You will have the opportunity to learn the recipe for a game changing SUN, and also work directly with Ginger in the community.