Location: Plano Center – 2000 E Spring Creek Pkwy, Plano TX 75074
Dates/Costs:
9/18/19 (Wednesday): Annual Super User Leader Workshop

Cost: $249

Held at Plano Center - Limited tickets available!

9/18/19 (Wednesday Night): SEE19 Welcome Reception

Cost: FREE

Held at the Courtyard Marriott Allen

9/19/19 (Thursday): SEE19 Event Day

Community Member Cost: $225 (become a member here)

Non-Member Cost: $299

Held at the Plano Center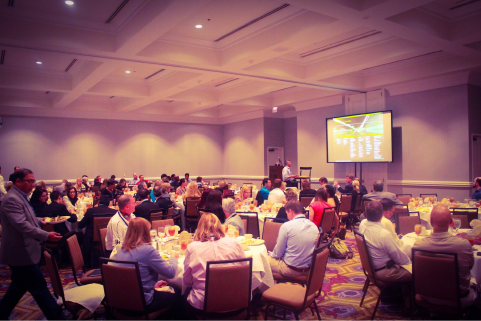 We have contracted the Courtyard Marriott at Allen for our room block as well as our Welcome Reception! This beautiful hotel has been recently renovated and is right smack in the middle of all sorts of fun - restaurants, bars, the Allen Outlet Mall, the Shops at Fairview, and the Shops at Watters Creek.  You can check out amenities, photos, and more here.
The SUNsource SEE19 room rate is $129/night. You can book 2 ways:
Book your room(s) online here!
Call the central reservations line (1-800-627-7468) and ask for the "SUNsource SEE19" block.
Location and contact:
Address: 210 East Stacy Road, Allen TX 75002
Phone Number: 214-383-1151
Annual Super User Leader Workshop

We are honored to have Dr. Jack Phillips partnering with us this year to create the ROI story that needs to be told! SEE19 is the place to be next month as we usher in true Super User ROI. Don't let your organization miss out on this rare opportunity.

Ginger Luttrell, SUNsource Founder, and Rob Ludwig, certified SUNsource Super User Coach will deliver an energetic workshop on structuring a Super User Network for predictable and sustained high-value.

Roundtable topic discussions will round out this SUPER valuable workshop.
Annual SEE19 Welcome Reception at the Allen Marriott. It's a great time to meet other Super Users, meet different executives, eat some great food, and have some FUN!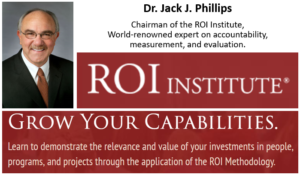 Learning Lounge 2.0 – An area for attendees to attend 15-minute micro-learning sessions and more. This is where is all CLICks (Connect, Learn, Influence, Contribute) This was a huge hit last year, and we've made some great changes for SEE19! We can't wait for you to share the experience!
Afternoon deep dive topic sessions – Check the Agenda. Click on the topics that sound SUPER to you!
Training – Need training to convince your leadership to let you come? We've got you covered! Do you have Super Users or even star End Users who need robust and complete SAP Basic Navigation training?  This is the place to be!  Come earn a SUNsource SAP Basic Navigation skills badge debuting at SEE19!  This is a 4 hour intense SAP Basic Navigation training. This is a SUPER opportunity to get training while also soaking in the SEE19 experience!
Networking – Well technically "networking" is the term used, but what our Community does goes well beyond networking. This isn't a conference, this is a complete Super User immersion experience.  You will connect in a way that drives professional and personal value. Prepare to be hugged!  We LOVE Super Users!